Coucou tout le monde!
Je suis super contente de reprendre ce rendez-vous après des mois d'absence. Le concept à fait peau neuve et au lieu de vous parler de deux lectures par rendez-vous tout les samedi, dorénavant, je vous écrirais un article complet des sorties du mois qui me tentent. Evidemment, ces parutions ne concerneront que des livres qui sortent dans leurs langues d'origines, plus précisément l'anglais. Pour ceux qui ont lus les premiers articles, je ne vous apprends rien. J'espère en tout cas vous donner envie de découvrir ces livres, que vous lisiez dans la langue de Shakespeare ou non!
PASSENGER
by
Alexandra BRACKEN
Sorti le 5 Janvier 2016
Passenger (Duologie) ~ 496 pages ~ Jeunesse/Fantasy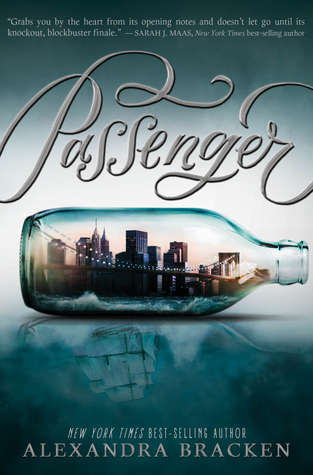 "In one devastating night, violin prodigy Etta Spencer loses everything she knows and loves. Thrust into an unfamiliar world by a stranger with a dangerous agenda, Etta is certain of only one thing: she has traveled not just miles but years from home. And she's inherited a legacy she knows nothing about from a family whose existence she's never heard of. Until now."
#
Fiche Goodreads
(avec le résumé entier):
PASSENGER
#
Mots-Clés:
Voyage dans le temps, Aventure, Jeunesse, Voyage en mer, Chasse au trésor
#
Autre(s) livre(s) de l'auteur
:
Les Insoumis
(La Martinière Jeunesse)
SWORD AND VERSE
by
Kathy MacMILLAN
Sword And Verse ~ 384 pages ~ Jeunesse/Fantasy
Sortie le 19 Janvier 2016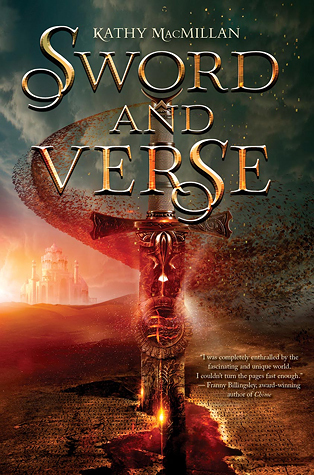 "Raisa was only a child when she was kidnapped and enslaved in Qilara. Forced to serve in the palace of the King, she's endured hunger, abuse, and the harrowing fear of discovery. Everyone knows that Raisa is Arnath, but not that she is a Learned One, a part of an Arnath group educated in higher order symbols. In Qilara, this language is so fiercely protected that only the King, the Prince, and Tutors are allowed to know it. So when the current Tutor-in-training is executed for sharing the guarded language with slaves and Raisa is chosen to replace her, Raisa knows that, although she may have a privileged position among slaves, any slipup could mean death."
#
Fiche Goodreads
(avec le résumé entier):
SWORD & VERSE
#
Mots-Clés
: Esclaves, Roi & Prince, Amour, Résistance
LADY HELEN AND THE DARK DAYS CLUB
by
Alison GOODMAN
Lady Helen (Trilogie) ~ 496 pages ~ Young Adult/Fantasy/Historique
Sortie le 26 Janvier 2016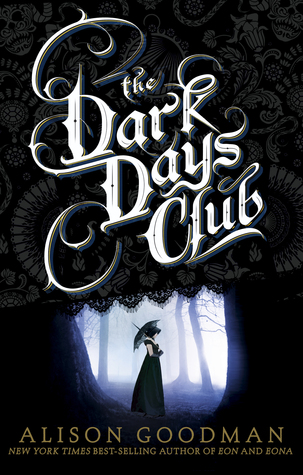 "London, April 1812. On the eve of eighteen-year-old Lady Helen Wrexhall's presentation to the queen, one of her family's housemaids disappears-and Helen is drawn into the shadows of Regency London. There, she meets Lord Carlston, one of the few who can stop the perpetrators: a cabal of demons infiltrating every level of society. Dare she ask for his help, when his reputation is almost as black as his lingering eyes? And will her intelligence and headstrong curiosity wind up leading them into a death trap?"
#Mots-Clés: Démons, Régence Anglaise, Disparition
352 pages ~ Jeunesse/Fantasy/Réécriture
Sortie le 02 Février 2016
"For as long as she can remember, Gwendolyn Allister has never had a place to call home - all because her mother believes that monsters are hunting them. Now these delusions have brought them to London, far from the life Gwen had finally started to build for herself. The only saving grace is her best friend, Olivia, who's coming with them for the summer.
But when Gwen and Olivia are kidnapped by shadowy creatures and taken to a world of flesh-eating sea hags and dangerous Fey, Gwen realizes her mom might have been sane all along..."
#
Fiche Goodreads
(avec le résumé entier):
UNHOOKED
#Mos-Clés: Réécriture, Neverland, Piraterie
REVENGE AND THE WILD
by
Michelle MODESTO
384 pages ~ Young Adult/Fantasy/Historique
Sortie le 02 Février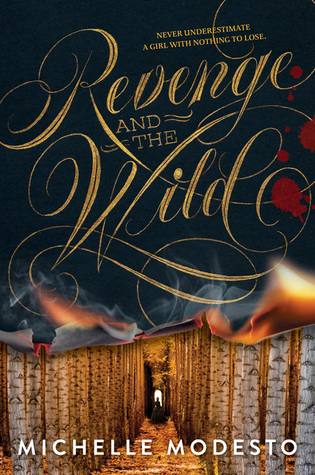 "The two-bit town of Rogue City is a lawless place, full of dark magic and saloon brawls, monsters and six-shooters. But it's perfect for seventeen-year-old Westie, the notorious adopted daughter of local inventor Nigel Butler.
Westie was only a child when she lost her arm and her family to cannibals on the wagon trail. Nine years later, Westie may seem fearsome with her foul-mouthed tough exterior and the powerful mechanical arm built for her by Nigel, but the memory of her past still haunts her. She's determined to make the killers pay for their crimes—and there's nothing to stop her except her own reckless ways."
#Mots-Clés: Vengeance, Western, Inventions
THE FORBIDDEN WISH
by
Jessica KHOURY
352 pages ~ Jeunesse/Fantasy/Réécriture de conte
Sortie le 23 Février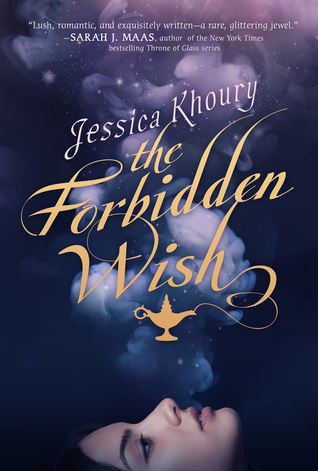 "When Aladdin discovers Zahra's jinni lamp, Zahra is thrust back into a world she hasn't seen in hundreds of years -- a world where magic is forbidden and Zahra's very existence is illegal. She must disguise herself to stay alive, using ancient shape-shifting magic, until her new master has selected his three wishes.
But when the King of the Jinn offers Zahra a chance to be free of her lamp forever, she seizes the opportunity—only to discover she is falling in love with Aladdin. When saving herself means betraying him, Zahra must decide once and for all: is winning her freedom worth losing her heart?
As time unravels and her enemies close in, Zahra finds herself suspended between danger and desire in this dazzling retelling of Aladdin from acclaimed author Jessica Khoury."
#Mots-Clés: Réécriture de conte, Aladdin, Magie, Amour
Sorties de Février qui me tentent et dont j'ai déjà parlé dans d'autres articles:
Certains vous tentent-ils?
Dîtes-moi tout! ^^