Coucou tout le monde!
Heureuse de vous retrouver pour ce nouveau Discovers a book! Ce mois-ci, les sorties qui me tentent sont assez variées, même si elles ont en point commun d'être du Young Adult! Je vais essayer pour les mois prochains d'élargir la sélection, pour vous faire découvrir un plus large choix de livres.
| DATE DE SORTIE: 01 MARS |
BURNING GLASS
by
Kathryn Purdie
Burning Glass #1 (Tome 2 en 2017) ~ pages ~ Fantasy/Jeunesse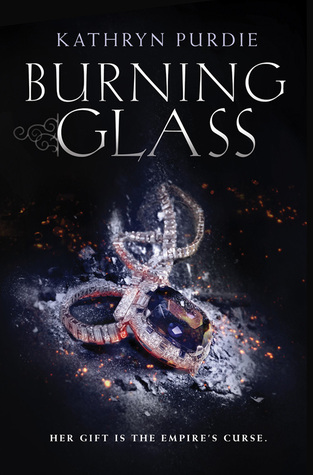 "Sonya was born with the rare gift to feel what those around her feel—both physically and emotionally—a gift she's kept hidden from the empire for seventeen long years. After a reckless mistake wipes out all the other girls with similar abilities, Sonya is hauled off to the palace and forced to serve the emperor as his sovereign Auraseer. Tasked with sensing the intentions of would-be assassins, Sonya is under constant pressure to protect the emperor. One mistake, one small failure, will cost her own life and the lives of the few people left in the world who still trust her.
But Sonya's power is untamed and reckless, her feelings easily usurped, and she sometimes can't decipher when other people's impulses end and her own begin. In a palace full of warring emotions and looming darkness, Sonya fears that the biggest danger to the empire may be herself."
#Mots-Clés: Pouvoirs, Empereur, Palais, Assassins, Trahison, Amour
A STUDY IN CHARLOTTE by Brittany Cavallaro
Charlotte Holmes #1 (Trilogie) ~ 336 pages ~ Jeunesse/Mystères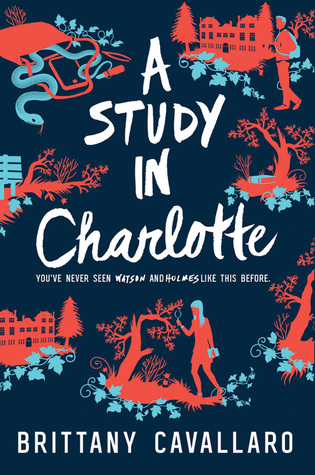 "The last thing sixteen-year-old Jamie Watson–writer and great-great-grandson of the John Watson–wants is a rugby scholarship to Sherringford, a Connecticut prep school just an hour away from his estranged father. But that's not the only complication: Sherringford is also home to Charlotte Holmes, the famous detective's enigmatic, fiercely independent great-great-granddaughter, who's inherited not just his genius but also his vices, volatile temperament, and expertly hidden vulnerability. Charlotte has been the object of his fascination for as long as he can remember–but from the moment they meet, there's a tense energy between them, and they seem more destined to be rivals than anything else.
"
#Mots-Clés: Jeunesse, Enquête, Descendants de Sherlock Holms et de John Watson
| DATE DE SORTIE: 08 MARS |
A TYRANNY OF PETTICOATS

:

15 STORIES OF BELLES, BANK ROBBERS ROBBERS & OTHER BADASS GIRLS
Young Adult/Historique/Nouvelles
One Shot - 368 pages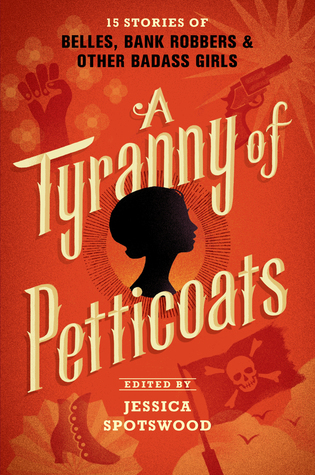 Auteurs:
J. Anderson Coats, Andrea Cremer, Y. S. Lee, Katherine Longshore, Marie Lu, Kekla Magoon, Marissa Meyer, Saundra Mitchell, Beth Revis, Caroline Richmond, Lindsay Smith, Jessica Spotswood, Robin Talley, Leslye Walton, Elizabeth Wein
"
Criss - cross America — on dogsleds and ships, stagecoaches and trains — from pirate ships off the coast of the Carolinas to the peace, love, and protests of 1960s Chicago. Join fifteen of today's most talented writers of young adult literature on a thrill ride through history with American girls charting their own course. They are monsters and mediums, bodyguards and barkeeps, screenwriters and schoolteachers, heiresses and hobos. They're making their own way in often-hostile lands, using every weapon in their arsenals, facing down murderers and marriage proposals. And they all have a story to tell.
"
#Mots-Clés: Nouvelles, Historique, Héroïnes Multiples, Amérique, Badassitude
REBEL OF THE SANDS
by
Alwyn Hamilton
Rebel of the sands #1 (? tomes) ~ 320 pages ~ Fantasy/Jeunesse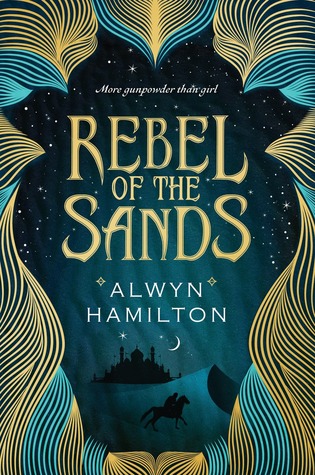 "She's more gunpowder than girl—and the fate of the desert lies in her hands.Mortals rule the desert nation of Miraji, but mystical beasts still roam the wild and barren wastes, and rumor has it that somewhere, djinni still practice their magic. But there's nothing mystical or magical about Dustwalk, the dead-end town that Amani can't wait to escape from.
Destined to wind up "wed or dead," Amani's counting on her sharpshooting skills to get her out of Dustwalk. When she meets Jin, a mysterious and devastatingly handsome foreigner, in a shooting contest, she figures he's the perfect escape route. But in all her years spent dreaming of leaving home, she never imagined she'd gallop away on a mythical horse, fleeing the murderous Sultan's army, with a fugitive who's wanted for treason. And she'd never have predicted she'd fall in love with him...or that he'd help her unlock the powerful truth of who she really is."
#Fiche Goodreads:
REBEL OF THE SANDS
#Mots-Clés:
Magie, Aventure, Fuite, Amour, Jeunesse
Autre sortie annoncée dans un précédent Discovers a book...
THE GREAT HUNT
by
Wendy Higgins
(clique sur la photo pour en savoir plus!)
****
Les couvertures sont absolument magnifiques et donnent vraiment envie de se mettre à la VO. Un petit booster personnel pour commencer enfin mon challenge Read in English.
Quels livres vous tentent le plus?
Dîtes moi tout en commentaire.